About Webwest Internet Solutions, Inc., Webwest.net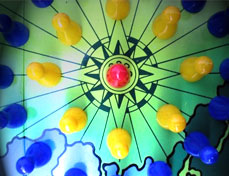 Webwest Internet Solutions has been creating successful, cost effective business websites for clients worldwide for 28 years.
Our experienced team of highly skilled professional Webmasters keep on top of the latest Web applications and technologies needed to make our client websites successful.
Web design and programming is our business so it doesn't have to be yours. Our client list ranges from small start-up businesses who are new to the web to brick and mortar companies expanding to the Web to large online stores selling tens of thousands of products.
The less-is-more Web 2.0 coding architecture we use is assembled to make future updating of the websites we build easy. Because of this, many of our client websites receive free updates. This factor alone often makes a big difference in the overall operating costs of a website.
We do not outsource work to foreign countries - all correspondence is in English. Just like the Internet and Web coding itself, our websites are Made in America.
Webwest Business partners include:
We are dedicated to increasing businesses $uccess rates - we're successful when you are.
Get a free web design or redesign quote »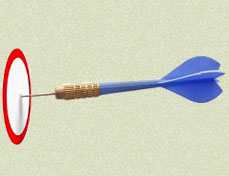 We feel that it's our duty to provide client insight on all facets of what will make a website successful, not just be yes-men.
We understand web technology, web interface structure, internal linking structure, search engine optimization & graphic design and know how to incorporate them into effective online experiences.
Due to our fast response time, clients consider us a part of their business team and often feel that we work for them exclusively.
We share knowledge so clients learn a lot from working with us. We view all client relationships as long-term and will never recommend anything we believe not to be in their best interest.
Even if you're about to shoot yourself in the foot with something you "think" you want to incorporate into your site, we'll let you know ahead of time so you'll know what consequences to expect.
We know UNIX web servers and operate our own Web hosting company so you can rest assured that we're the real deal, not former print designers armed with Flash and Dreamweaver.
Get a free web design or redesign estimate »
We Build Website Racing Engines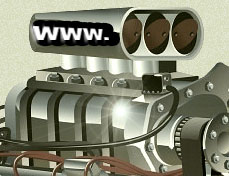 Successful websites are like race cars. Many cars participate in the race but those with the top racing engines and powertrains have the best chance of winning.
Though ultimately, the driver's performance (you or your driver) determines the fate of the checkered flag (success). We've been building racing website engines from the beginning and have many client race wins under our belt.
We can be your driver or show you how to drive to win in the E-commerce race. You'll learn things along the way working with us.
Still not convinced? Contact us we'll put you in direct touch with clients who can confirm their increase in traffic and sales since our clean, green racing code was incorporated into their website engines.
We'll paint your website car any color you choose in the end but our website racing engines (clean, lean, green Web 2.0 coding) will give your business website the best chance of winning the race, aka success.
If we sound like the type of Web design company you'd like to work with, get a free web design quote, read some client testimonials or contact us.