Web Design Templates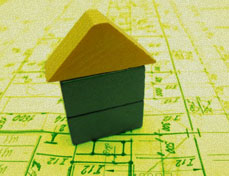 For the budget conscious, many pre made Web Design Templates are available at inexpensive prices. Many are free. But all Web Templates are not search engine friendly. Flash templates, for example, are not search engine friendly.
Incorporating a Web Template that will give your website the best chance of being found and listed in Google should be important to you!
Many times, a nice prefab Web Template can be easily modified with your company logo and minor design and color changes for less cost than a custom web design.
Many other Web designers say "No Web templates are ever used, all our templates are custom." We create custom Web templates as well but if you're bothered by that statement, ask yourself the following question:
When is the last time you saw an identical design on 2 different websites?
If you plan for us to incorporate one of these Web Templates into your website, please show it to us before you download or purchase it so we can make sure it will work for your specific project needs.
Visit our Website Templates Affilitates below to view, download or purchase many inexpensive website templates, all customizable to your project specifications. (To return to our website, simply close the new window)
To inquire about whether a particular web template will work for your specific Webwest Internet development project:
Click on a template thumbnail
Copy the template URL
Paste the template URL into our contact form with a description of your website needs
Send the form to us
Different formatted templates may work in other instances but (i.e.) Wordpress Templates normally take the least amount of alteration when used with Wordpress. For normal websites, CSS or Web 2.0 based templates work best and are more search engine friendly by nature.
We can customize any of the templates with your unique colors, graphics, additional custom features etc.
Contact us with any questions.