Web Design Process
Project Consultation, Research & Discovery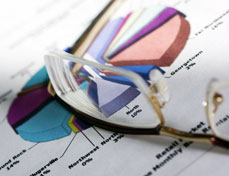 In order to start the web design process, you'll need to supply us with answers the following basic questions:
What's your website's goal?
Who is your audience?
Who is your competition?
What search terms do you want to target?
What design elements and color scheme would you like to use?
What type of website (eCommerce, Business, Personal, etc) do you need?
Using the above information as well as additional specifications sent via our Free Website Quote form will allow us to qualify your project and prepare a project estimate. Once you approve the estimate, we'll prepare and send you a web design contract.
Web Design Contract - Initial
A Web Design Contract, including a detailed list of website features will be provided to the client with payment terms (1/2 project cost paid up front, balance due at project launch), to be signed and returned to us.
Unix Web Hosting Package
In order to post any website files, a Web hosting package will need to be active using the domain name chosen for the website. We operate our own Web hosting company, LA Servers International. But we work on websites hosted on Unix web servers at any Web hosting company.
NOTE: we do not develop or update Windows server based websites, including ASP databases.
Initial Design Prototype
We'll create a mockup image of your basic design and layout. Changes will be made until the design is exactly right. A complete project outline will be posted online so that the client knows exactly what is to be done, what content THEY need to supply, what is left to be finished and where we are in the website design process. Each point will be dated and checked off the list as it's completed, so there will be no surprises!
Initial HTML Staging Page
A single HTML page and global cascading stylesheet will be created. This staging page will show the final design in HTML format, including link style interactivity. Search engine optimization has been incorporated into the website design elements so no final SEO step will be needed, unlike like many web designers.
Website Production, Execution & Implementation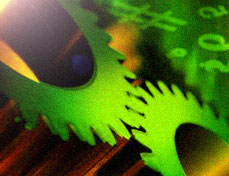 Once the initial web design prototype has been approved, we'll begin the production of the web site coding. Our graphic designers create web optimized graphics from the original mockup and insert them into web pages. Many different coding languages can be used but for static sites we use PHP and MIVA Merchant SMT™ for eCommerce stores.
After the HTML page has been approved, the content will be divided into separate PHP files, making future global website updates easy. MIVA Merchant stores will be set up, the design elements applied, and functionality activated. Throughout the design and coding process, we fully test the website to ensure it looks and functions well on all OS platforms and modern web browsers.
Web Design Contract - Final
In accordance with the contract terms, final payment of all web services will be paid prior to the website going live at the root of your domain. Once payment is received, it will be launched that same day, normally within a few minutes.
Website Launch
The website has already been fully coded and tested, so we'll put the website live at your domain root. And off you go!
Post Website Launch
We'll be here for any additional Web service needs in the future. We can suggest ways to market and promote your website including custom HTML Email Marketing, blogs and social media, as well as performing any type of website maintenance needed. We'll be here if you need us ...