New to the Web - Starting a Website 101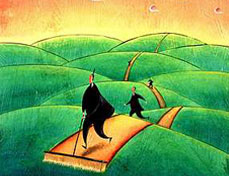 Don't worry if you're just starting out, are new to Web design and websites in general and don't know where to start. That's our business so it doesn't have to be yours!
We realize that business owners need a Web Design company that can advise and consult them with integrity and in terms they can easily understand.
We speak in plain English and don't expect you to know website coding or technical terms. Learn more about what you need to start a website or eCommerce store and how to get the most out of your website.
What you need to start a website
A Web hosting account with sub-domain name access (you.LAServers.net, you.Wordpress.com, etc)
A control panel based editor to create website content
Read more about many do-it-yourself "website builders" »
NOTE: Many web-based "automatic website building" programs available these days will allow you to create a great looking website, most of them are free. Many (like our Sitebuilder) are built into Web hosting packages and are accessed through your control panel. They have many great looking pre-made templates built in to choose from.

Be aware that these programs write the HTML code for you (that's why you're using them after all) and may WILL insert a lot of unnecessary code into your web pages that isn't search engine friendly. And most of these automatic website builders don't allow you to change the HTML code manually either. Once you create a website using one, you have to continue using it. If you're only concerned about having a beautiful design and not with SEO, these are perfect for you!

Demo our SiteBuilder

But don't ever use these if your website is success driven. Successful websites start with clean, lean, green HTML code. Dreamweaver, Wordpress and other WYSIWYG editors can be used to create successful, search engine friendly websites if you know how to use them to do so.

We code by hand and know exactly what code should be used.

Free web design or redesign quote »
Web Design Process »

Read less «
What you need to start a SUCCESSFUL website
A product or service that people need or want
A good domain name
A reliable and full-featured Web hosting account with dedicated IP address
Knowledge of your competition and what keywords are best to target in your business market
Knowledge of how to create & FTP search engine friendly website content & optimized web-ready graphics
Time to REGULARLY update and promote your website
Check out our "Be in control of your website, aka the keys to your car" blog post for additional information »
Free web design or redesign quote »
Web Design Process »
SEOmoz Whiteboard Friday - Visualization - Rand Fishkin, SEOmoz
Clients often refer Webwest to others because of our knowledge, reliability and customer service. We often hear "our last web person never mentioned any of this" from website redesign clients.
We follow Google's Webmaster Guidelines in all websites we design or redesign. We speak in English and try to keep the confusing technobabble to a minimum.
We consult clients on the best ways to make their businesses successful using the latest Web technology not just creating pretty pictures. We're your one-stop internet solutions shop.
You'll learn things while working with us. We're successful only when you are.
If we sound like the type of Web design company you'd like to work with, learn how to get started here:
Free Web Design Quote
Web Design Portfolio
Client Testimonials
Contact us