Search Engine Optimization Los Angeles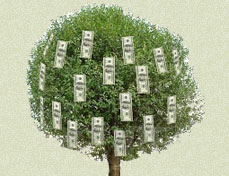 Securing high page rankings in Search Engine Results Pages (SERPs) and converting the resulting visitors into buyers is our bottom line goal with Search Engine Optimization, or SEO for short.
Webwest Internet employs only ethical or white hat SEO procedures, primarily focused on free, natural or organic search engine listings.
We write clean, lean, green HTML code by hand, composed by separating content and style using contemporary coding techniques.
Implementing solid Search Engine Optimization is an extremely cost-effective marketing tool which enables you to minimize your marketing budget while increasing website sales conversions.
Investing in SEO is an extremely low cost promotion avenue compared to expensive print media marketing. Print costs much much more and has no ongoing capability of generating sales like a successful website. Solid SEO is a invaluable way to increase your website conversions, sales and success.
Keeping up-to-date on Search Engine Optimization and Marketing techniques enables us to provide our clients the best SEO guidance and services possible. Free SEO quote »
SEO - Converting Website Visitors into Buyers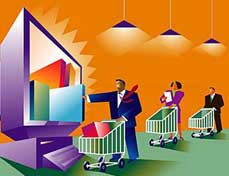 If you're doing business online, acquiring new clients and getting them to take an action is your bottom line job for website success. Anyone who has a website needs to be continuously evaluating how to increase their conversion rate from visitors to buyers.
Your conversion may come in the form of:
selling a product or service
attaining new eMail list signups
receiving more information requests
securing new sales leads
a desired number of advertising page views
acquiring new social media contacts
(your conversion here)
We analyze every aspect of a website and use the latest SEO techniques to improve its success rate.
Free SEO Estimate »
Basic On-site SEO

Keyword Analysis
HTML Code Optimization
SEO Copywriting




Basic Off-site SEO

Niche Analysis
Inbound Link Building
Directory Listing Links
Article Directory Links
Article Submission Marketing
On-Topic Authority Site Links
Forum Participation
On-Topic Blog Commenting
Social Networking

Watch the Path to Conversion Video - Rand Fishkin, SeoMoz
Watch the E-Commerce SEO: Making Product Pages into Great Content Video - Rand Fishkin, SeoMoz
Over and above our conformity to the Google Webmaster Guidelines, we follow and deploy modern Search Engine Optimization techniques of well known SEO professionals, and provide links to some their websites in our web design blog's blogroll.
Bottom line: incorporating solid Search Engine Optimization techniques is a high ROI strategy well worth the relatively small investment.
Learn more about the specifics of on-page and off-page SEO techniques on SEO Basics »