Search Engine Optimization Basics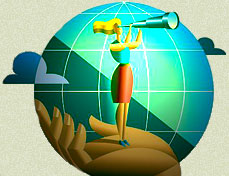 Basic Search Engine Optimization categories:
On-page SEO
Off-page SEO
On-site SEO primarily involves editing a website's content and HTML coding, increasing its relevance to specific keywords and eliminating barriers to the indexing processes of search engines.
Off-page optimization, especially acquiring quality inbound links, takes time to research and patience in order to reap the benefits.
On-page SEO Basics
Construct individual HTML pages (or htaccess rewrite dynamic pages) with unique names
Incorporate unique page titles and meta keywords descriptions
Place at least 250 words of keyword rich text on each page. Write the text for people, not search engines.
Employ valid XHTML (or HTML) and CSS
Use descriptive image alt tags
Incorporate navigational text links into every page (not images, Flash or Javascript)
Link to external CSS and Javascript files
Include a privacy and or return policy page and link it in global footer
Incorporate an HTML or Google XML sitemap
Integrate htaccess database url rewriting and robots.txt
Normally a one time procedure
On-page Search Engine Optimization techniques are most effective and easiest to incorporate from the initial website design instead of an after the fact add-on, depending on how your site was originally coded.
If all this talk about code is confusing, you're new to the Web or have never seen HTML code before, view this web page's source code here. (To return here, simply close the new window)
Off-page SEO Basics
Acquire quality inbound links
Submit to directory listings
Submit to article directories
Market articles using blog posts
Submit to on-topic authority sites
Participate in on-topic forums
Comment on on-topic blogs
Communicate via HTML Mailing List Newsletters
Engage in social networking using Twitter, Facebook, Linkedin etc.
Normally an ongoing process
Ongoing off-page Search Engine Optimization services can be incorporated into new website projects or stepped up on pre-existing sites.
Watch The Google SEO resources for beginners Video - Goolge Webmaster Central Blog
Watch The SEO Fundamentals Pyramid Video - Rand Fishkin, SeoMoz
Many companies attach more importance to website aesthetics initial and inquire about SEO only as a last resort when their websites aren't successful.
If you're thinking about getting a website, even though the look is important, remember:

Don't spend your entire web development budget on the look of the design alone!
Learn more about Basic Search Engine Optimization Coding Techniques on our blog »