Search Engine Optimization Packages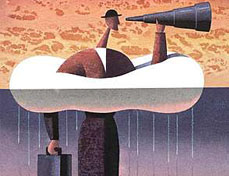 Quality targeted traffic takes time to build and cultivate. Professional Off-site SEO is an ongoing organic process, it's not a one-time service like On-site SEO normally is.
We can tailor a Custom SEO package specifically for your needs.
Since there's such a wide range of complexities involved with different markets, number of competitors, demand for specific products and services etc, each website's SEO strategies are different and unique.
For this reason, it's impossible to list exact SEO package specifics and respective costs for every possible website type.
Even though no one can guarantee a #1 organic search engine listing, our client websites have been experiencing substantial increase in website traffic and sales for 28 years.
Off-site SEO services start at $500 per month and require a three-month minimum service agreement.
Get a Free Search Engine Optimization Estimate »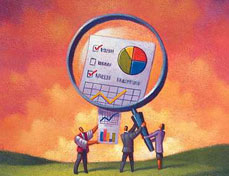 Our SEO Services are categorized by the following three processes:
Initial website research and SEO Tools setup
On-site Optimization
Off-site Optimization
Initial website research and SEO Tools setup:
Keyword Research
Competitive Research
Website Research
Current Search Rankings
Your Top Competitors Discovery
Google Analytics Setup
Google Webmaster Tools Setup
Compose a Unique SEO Strategy Plan
On-site Optimization:

Page Titles
Meta Description and Keywords
Pages Header Text
Site Link Structure
URL Structure
Sitemap(s)
Keyword Density
SEO Content Writing

On-site SEO services are applied as needed. We'd need to see how cleanly your current website was originally coded and if any of these features already exist.

Many times, performing some on-page SEO and training clients how to do basic off-site SEO themselves increases their sales dramatically. On-site SEO is normally a one time procedure.
Off-site Optimization:

Inbound Link Building
Directory Submission
Article Submission
Market articles using blog posts
Article Creation
Submit to on-topic authority sites
Participate in on-topic forums
Comment on on-topic blogs
Send HTML Mailing List Newsletters
Participate in social networking

Off-site SEO services are tailored exclusively for individual websites. Variables include what your niche market is, the number of competitors you have, the demand level of your specific products and services, what keywords you want to rank for and many more factors.

Many small to medium sized businesses find that after 3 months of our off-site SEO optimization, they are then comfortable enough with the techniques used to carry it on themselves. We offer SEO training too! Off-site SEO is an ongoing process.